Training Program for Adults with Autism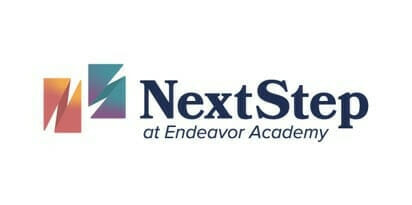 NextStep at Endeavor Academy
Empowering Independence for Adults with Autism
Overview
NextStep at Endeavor Academy is a program being launched by Jackson County along with Endeavor Forward, Inc., a Florida-based not-for-profit that supports the development and operations of an autism transition, vocational and residential program as part of an inclusive community where the benefits of educating and employing individuals with autism are broadly understood, supported and valued.
The training program for adults with autism at Endeavor will be a community-integrated program within the planned Endeavor Park community in Marianna, Florida and the broader Jackson County community.
NextStep at Endeavor Academy will prepare individuals with autism for transition beyond secondary school by providing training in vocational and independent living skills. The skills taught will also include financial, safety, nutrition, community, health, etiquette, relationships, transportation, and problem solving.
Current project collaborators include Jackson County, City of Marianna, Chipola College, CareerSource Chipola, and First Place AZ.  Employment partners include Catalyst Fabric Solutions, City of Marianna, Family Dollar Corporation, Jackson County, and Lowe's.
A Model for Training Programs for Adults with Autism
NextStep at Endeavor Academy is inspired by First Place AZ, a highly recognized nonprofit organization advancing innovative residential options for adults with autism and other special abilities.  First Place AZ celebrates neurodiversity, independent living and the belief that housing and community options for people with autism and other special abilities should be as bountiful as they are for everyone else. The Endeavor program is also expected to become a model for other training programs across the country.
The Endeavor community is a project of several public and private agencies made possible by the donation of land from the State of Florida to the Jackson County Board of County Commissioners.
Autism Curriculum
NextStep at Endeavor Academy is being structured as a two-year residential program designed to help build crucial independent living and career readiness skills. Participants maximize their capacity to live more independently through the Learn4Independence® curriculum and individualized services. Based on the First Place-Phoenix Transition Academy model, after graduation, 84% of participants are expected to be living in their community of choice with more than 80% expected to be employed.
Learn4Independence® is a 32-course, scaffolded curriculum for adults age 18 and older with autism and other neuro-diversities that focuses on skills to promote living independently and working successfully. This unique curriculum's design elements can accommodate various types of individuals with learning differences. Participants seeking gainful employment and a more self-sufficient, independent life can thrive with Learn4Independence and the experiences offered. Licensing of the curriculum was made possible through a grant from CareerSource.
Timing
Plans for the new autism transition program classroom space and vocational training center are underway; competitive bids for the renovation are being sought. Jobs are being posted by Jackson County for key leadership and staff positions.
Plans for launching NextStep at Endeavor Academy are projected for the first half of 2022. Future phases include residential living opportunities and community-wide engagement.
Why Focus on Adults with Autism?
7.4 million people are on the autism spectrum or have other intellectual/developmental disabilities (I/DD)
60,000+ U.S. children with autism will become adults with autism this year
More than 1 million adults with autism and I/DD live with a caregiver over the age of 60
Only 7% of adults with autism have the support to live outside of their home
More than 80% of autistic adults are unemployed or underemployed
Characteristics of people with autism vary. Several features often found that are beneficial in the workplace include:
Detail-oriented
Ability to stay focused on tasks, requiring consistency
Interest in repetition, which for others often results in high turnover positions
Loyalty and longevity when they can be successful and accepted in the workplace
Employers may become involved by contacting info@jacksoncountyfl.gov.
How do I get more information and sign up?
Operational plans are now underway along with a new website that will offer more specifics on qualifications for the selective admissions process, program launch, vocational opportunities, mission and goals, and how to collaborate.
For more information, please email info@jacksoncountyfl.gov or give us a call at (850) 482-9633.