Jackson County Fire Rescue is a career department, founded December 1, 1974, located in and serving Jackson County in the rural Panhandle of Florida. We are the sole provider of Advanced Life Support EMS and fire suppression within our county, which covers 955 square miles.
We currently have thirty-six (36) combat employees, all certified Firefighter II, and all certified as EMTs or Paramedics in the State of Florida. 
Inter-local mutual aid agreements are maintained with fourteen (14) local municipalities and volunteer fire departments. These volunteer departments work together with County Fire Rescue as a force multiplier in response to emergencies for support, staff, and equipment.
Fire Rescue has six (6) stations located throughout the county. Each station is staffed by three (3) working shifts. Our full-time employees work 48-hour shifts followed by a 96-hour rest period. JCFR also employees auxiliary single and dual certified EMT's and paramedics to fill vacancies.
---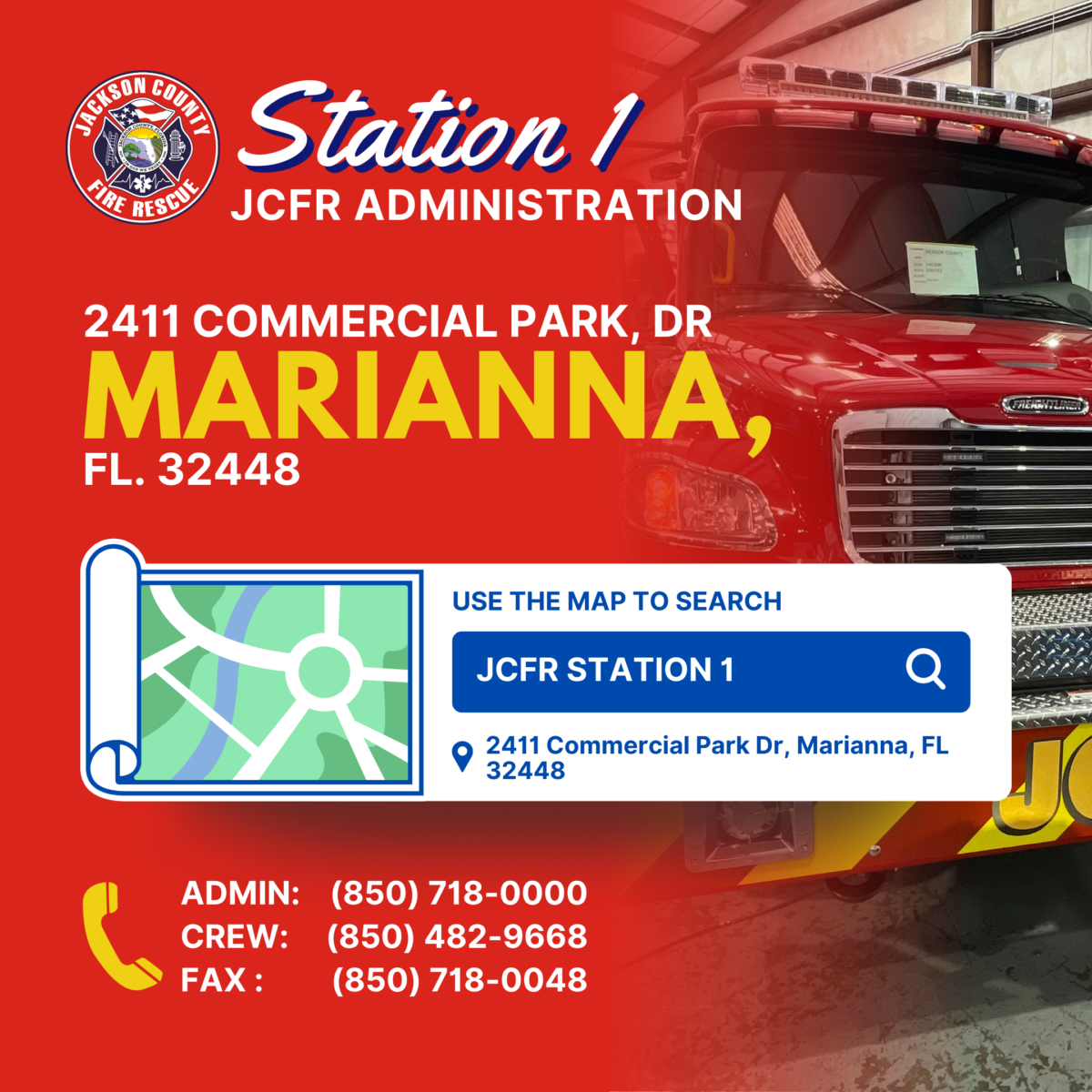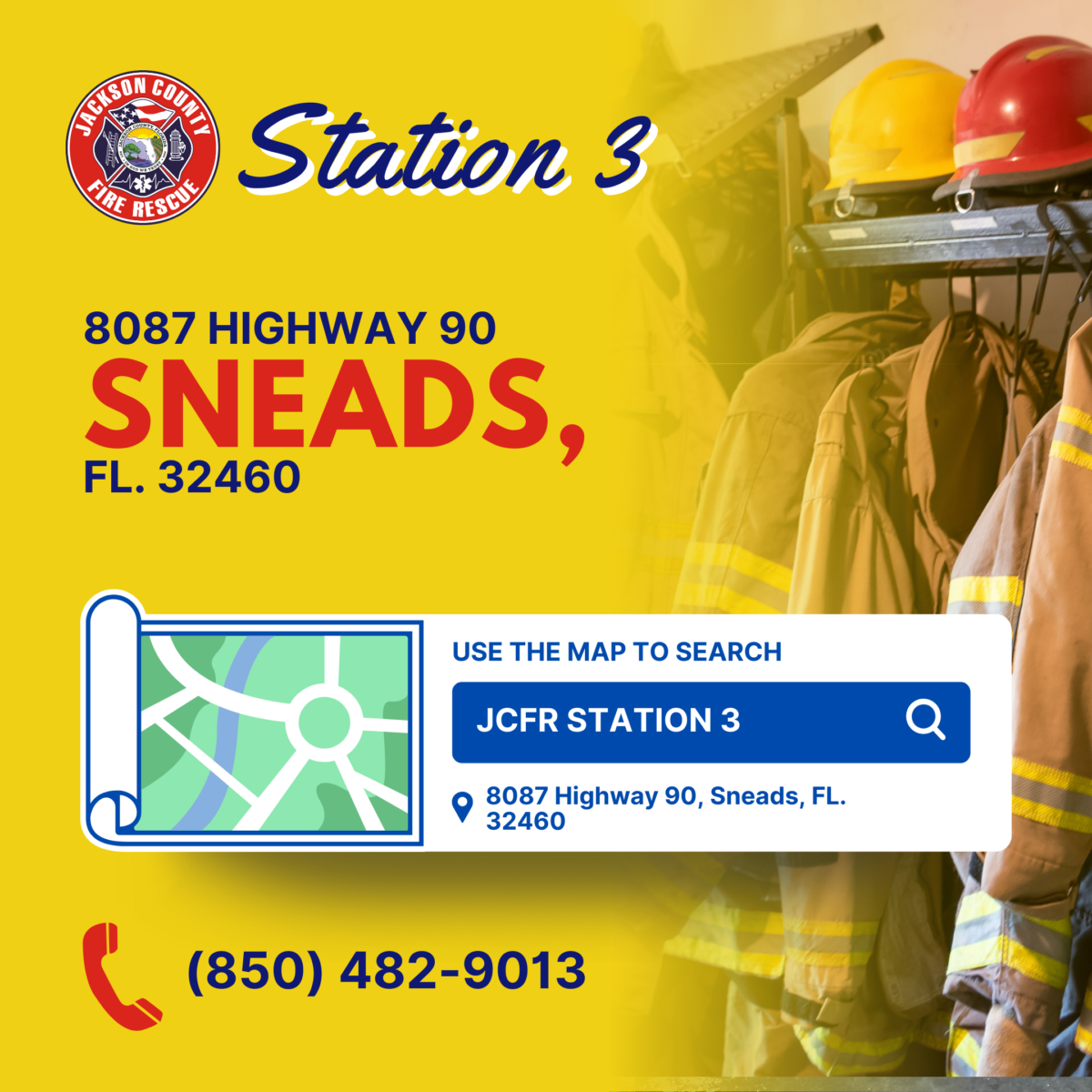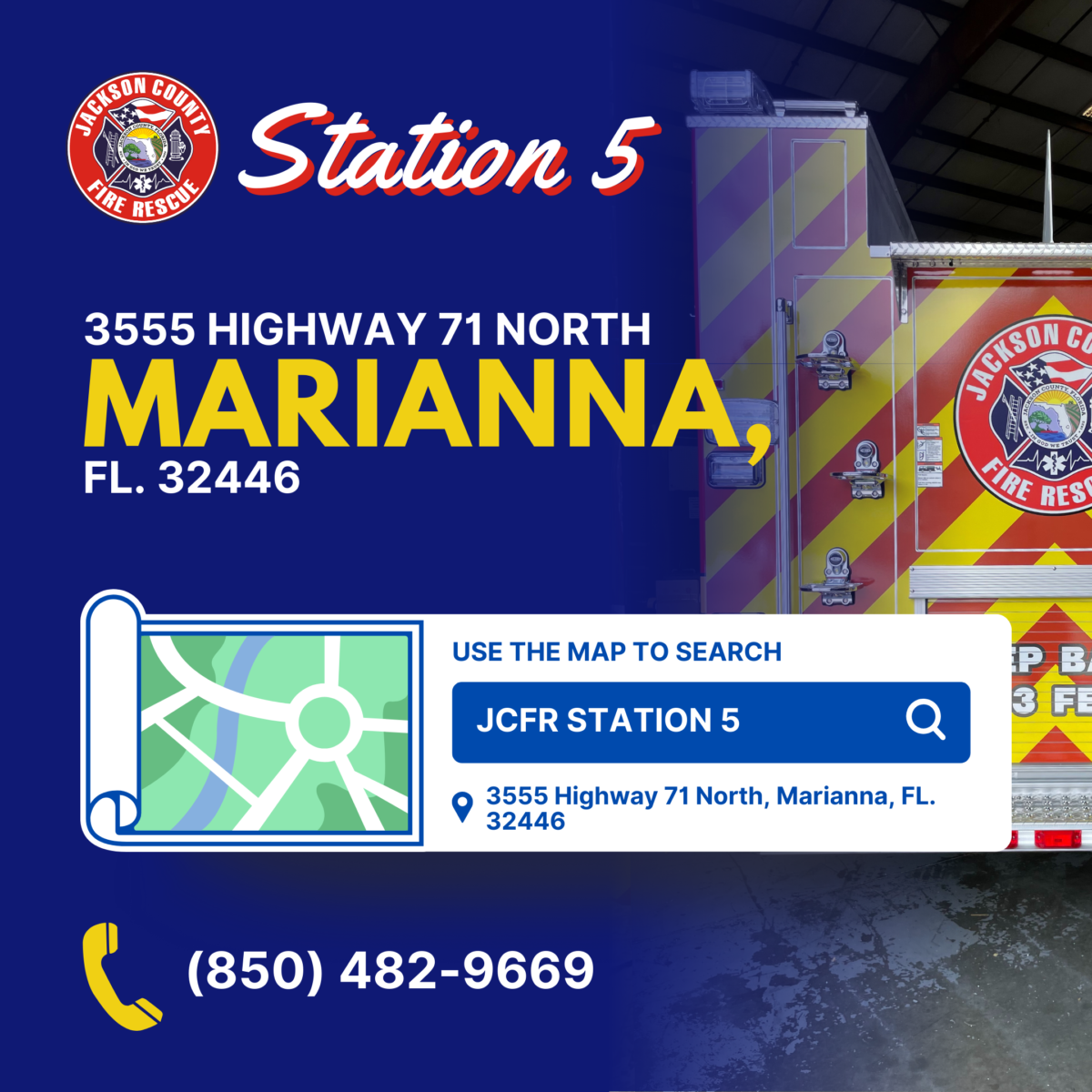 911 Communications/Dispatch Center
Jackson County Sheriff's Office:
4111 Gov. Rick Scott Drive Marianna, Florida 32448
(850) 482-9648 (Non-Emergency)
24 Hour Operations
---

---
CONTACT US:
Fire Rescue Administration
2411 Commercial Park Dr. Marianna, FL. 32446
Phone: (850) 718-0000
Fax: (850) 718-0048
Email: pricel@jacksoncountyfl.gov
Office of Fire Chief, Operations Chief, and County Fire Marshal 
General inquiries, Burn Permits, records requests for ambulance and fire reports, and questions about your fire bill. 
---
Questions about your ambulance bill?
For dates of service after June 1, 2019, please contact our billing service:
EMS MC (EMS Management & Consultants)
(800) 814-5339 – Customer Service Number
– Or –
Login to your patient portal: https://emsbilling.com/patient/
*Medical records may only be released to the patient or legal guardian, or an authorized representative with appropriate documentation. Photo identification is required for all records requests.

---
Burn Permits:
– Piles greater than 8 feet in diameter require a burn authorization from the Florida Forest Service.
– For a burn authorization, please contact our partners,
Florida Forest Service: (850) 373-1801.

For more information on burn authorizations, check out Florida Forest Service website. https://www.fdacs.gov/Forest-Wildfire/Wildland-Fire/Burn-Authorizations