CDBG-DR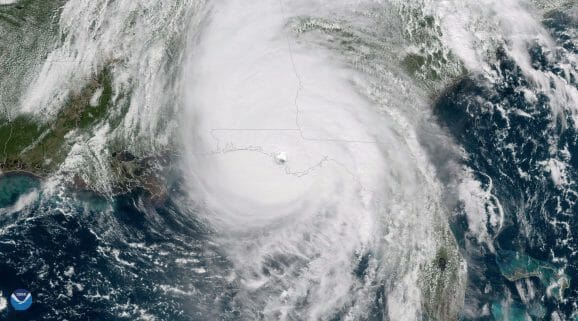 Hurricane Michael Community Development Block Grant – Disaster Relief (CDBG-DR)
The Florida Department of Economic Opportunity (DEO) is making available $112 million in CDBG-DR funding to local governments impacted by Hurricane Michael through the Rebuild Florida General Infrastructure Repair Program. The first round of project applications is due November 30, 2020. For the first round of funding Jackson County is submitting five project applications for a total funding request of approximately $21.5 Million. Each project that the County is applying for is listed below with a brief summary. The public comment period for these applications begins on November 5, 2020 and ends on November 18, 2020 at 5 p.m. CST. For information on how to register a comment on proposed projects, or to receive a copy of the draft CDBG-DR applications (available on November 5), contact Hunter Potts, Jackson County Disaster Recovery Coordinator at 850-482-9633 Ext. 221 or pottsh@jacksoncountyfl.gov. This information is also available online at: https://jacksoncountyfl.gov/jackson-county-cdbg-dr-project-applications/.
---
Project 1
Restoration of Electrical Utilities at the Endeavor Site (Estimated Grant Cost: $2,271,150 / Cost to Jackson County: $0.00)
Hurricane Michael destroyed the electrical system and lighting that runs through the Endeavor center. This included damage to the utility poles, mounted transformers, feeder lines, and other electrical equipment necessary for a proper functioning electrical system. This proposed project would restore these utilities.
Project 2
Building and Steam Tunnel Demolition at the Endeavor Site (Estimated Cost: $4,555,950 / Cost to Jackson County: $0.00)
While demolition work is currently underway, there are still several buildings and a swimming pool that received damage from Hurricane Michael and additional funding is needed to demolish these structures. In addition, there are abandoned steam tunnels lined with asbestos that run for miles under this property. This project would complete demolition work needed, including the demolition of the steam tunnels.
Project 3
Events Center and Community Shelter at the Endeavor Site (Estimated Cost: $5,278,875/ Cost to Jackson County: $0.00)
The old gymnasium for the former Dozier School for Boys received some damage from Hurricane Michael. This project would repair/replace/renovate the HVAC system, electrical system, plumbing, ceiling, interior walls, windows, etc. while incorporating any additional hardening work needed to allow this to function as a much needed events center and storm shelter in Jackson County in the future.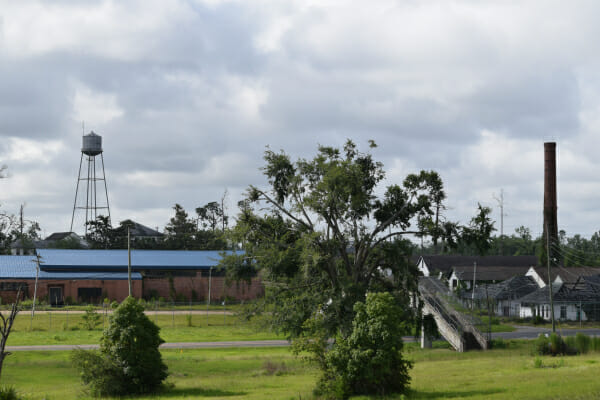 Project 4
Middle Mile Network Broadband Services for LMI Areas of Jackson County (Estimated Cost: $8,168,207/ Cost to Jackson County: $0.00)
Jackson County will develop the infrastructure for the middle mile, the backbone of the broadband network. Due to the CDBG-DR priority on low- and moderate-income areas, this project will focus on these areas in the county and leverage other funding sources to complete the network.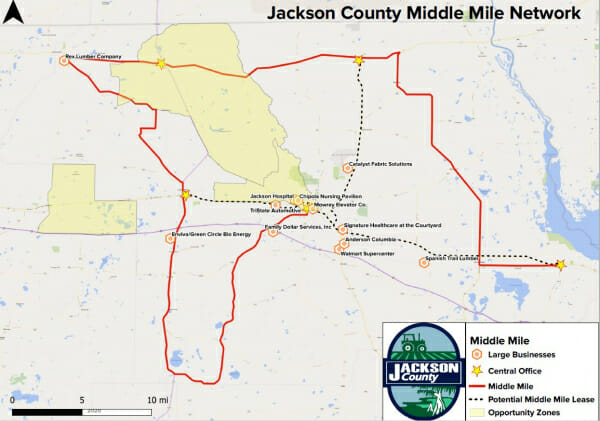 Project 5
Correctional Facility Roof Repairs (Estimated Cost: $1,265,000/ Cost to Jackson County: $0.00)
The Jackson County Correctional Facility also received damage during Hurricane Michael. The roof on this facility is over 30 years old and needs to be replaced to address damage. This project would complete repairs needed to this roof.