Location and Services
Spring Creek Park is located on the south side of Highway 90 across from Merritt's Mill Pond, just west of Highway 71. There are launching areas available for canoeing and tubing, as well as boardwalks along the creek for nature walks (these are handicap accessible), and benches for quiet rest and sight-seeing of the beautiful landscape.
No glass or Styrofoam containers are allowed in the Park or on the river.
Violation of Ordinance No. 2023-04 can result in a $250-$500 fine.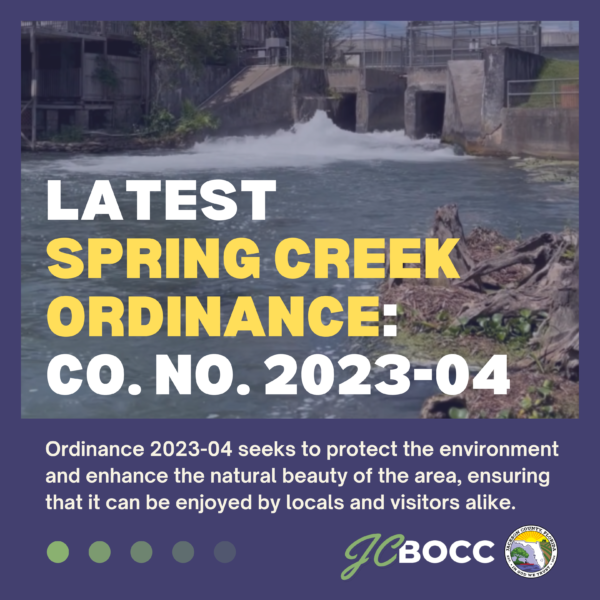 Warnings
The trip down the river by canoe takes approximately two (2) hours.
The trip down the river on "tubes" takes approximately four (4) hours.
It is recommended that visitors NOT attempt to float or "tube" down the river after 3:30 pm, and also NOT attempt to canoe down the river after 5:00 pm.
Located at:
4841 Highway 90
Marianna, Florida 32448
Parking is available, and includes handicapped accessibility.