SEEKING APPLICANTS: Jackson Endeavor Museum Advisory Board (JEMAB)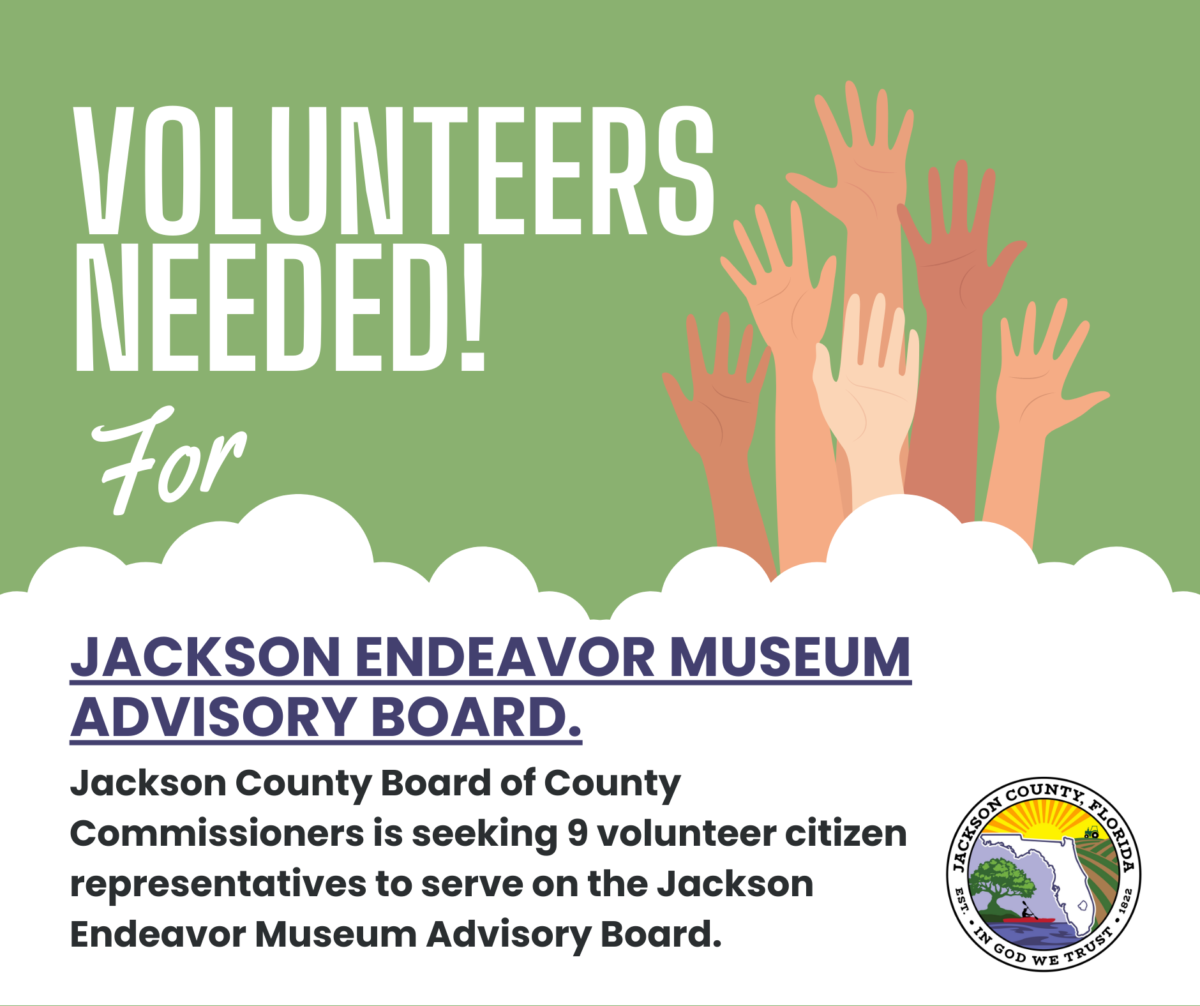 ---
Position:
The Jackson County Tourist Development Council Executive Director (JCTDC) is seeking volunteers to serve on the advisory committee involved in guiding the planning process for the Jackson Endeavor Museum at Endeavor Park, formerly known as the Dozier School for Boys.
---
Committee Description:
This 9-member committee shall serve in an advisory capacity to the Jackson County Board of
County Commissioners and to the Jackson County Tourist Development Council on matters
related to the planning and development of the Jackson Endeavor Museum. Appointments are
made by the County Commissioners. Members are expected to attend meetings monthly with
assigned tasks to complete in a timely manner. Applicants should anticipate spending 2-3 hours
monthly between meetings and tasks.
Members are selected from the following backgrounds:
● Historian or Historical Research
● Education (High school or collegiate level preferred)
● Legal
● Government
● Non-profit
● Business Development
● Engineer or Architect
● Events and Program Development
● Sales or Financial
---


Vacancies: 9 Current Vacancies from any of the above sectors.
Meeting Date: The committee will meet monthly beginning in July.
Meeting Location: Jackson County Visitors Center – 4318 Lafayette Street, Marianna, FL
Meeting Time: To be determined; Anticipate weekday lunch hour


For additional information, please contact:
Kelsi Williams
williamskj@jacksoncountyfl.gov
(850) 482-8061