Notice to Property Owners Regarding Merritt's Mill Pond
Jackson County, FL – Notice to Property Owners Regarding Merritt's Mill Pond
Please be advised that the Jackson County Public Works Department is planning a drawdown of Merritt's Millpond starting September 28th, 2020. The reason for the drawdown is to expose the headwall at Jackson Blue Springs so that it can be removed and replaced.
This project is funded by the Florida Department of Environmental Protection Springs Protection Grant and administered by the Northwest Florida Water Management District. All necessary public agencies have been included in the planning of this project including the United States Army Corps of Engineers (permit #SAJ-2019-02009), Florida Department of Historical Resources and the Florida Fish and Wildlife Commission.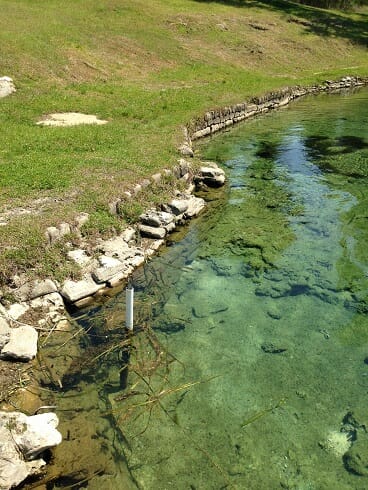 The intent of this project is to stabilize the headwall and divert storm water from washing into the spring discharge while creating a safe and sustainable recreation area. The drawdown will drop the level of the water in the millpond by six feet (6') for no more than two (2) months depending on archaeological discovery during construction.
If you have any questions or concerns please call the Jackson County Public Works Office at 850-718-0437 or e-mail – info@jacksoncountyfl.gov