Press Release: December 8th, 2020 – Board Meeting Updates
The Jackson County Board of County Commissioners held their regularly scheduled meeting on Tuesday, December 8th, 2020.  In this meeting, two employees were recognized for their service to the county.   Administrative Support for Community Development, Kimberly Williams, was recognized for her hard work and service as well as Fire Chief, Charlie Brunner, for his dedication and contributions to Jackson County.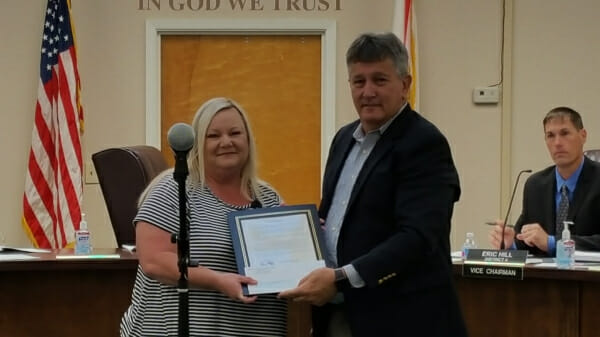 The Board approved change orders and the Certificate of Final Completion for Citizen's Lodge Roof Repair in addition to the Change Order, Certificate of Final Completion, and Final Payment Application for the Courthouse Renovations.
Public Transportation Director, Scotty Taylor, requested approval to award bids for Southern Boulevard Paving Improvement Project and District 2 Chip Seal with the Asphalt Option to the lowest bidders. Collins Drive, Syfrett Road, and Shiloh Loop are the roads in this contract and the asphalt option was chosen by the Board.
Hunter Potts, Administrative Services Director, requested the Board adopt the resolution to support affordable and reliable high-speed internet throughout Florida. The Board unanimously approved this request.