Spring Creek Boardwalk Repair Project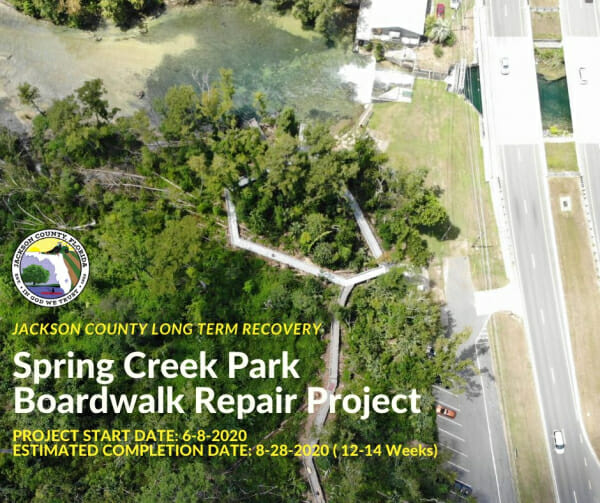 Spring Creek Park located at 4289 US. 90 Marianna, FL, received a much-needed facelift this year after having been ravaged by Hurricane Michael almost two years ago. This project called for debris removal, the repair and replacement of over 1,200 linear feet of boardwalk, as well as a substantial number of new posts to be installed. These repairs were completed in construction phases by Missy and Mossy, LLC. The project is being paid for by a combination of FEMA and County funds. The boardwalk and park are now fully open to visitors.
Scroll down for pictures of the completed project as well as a before and after photo.
To learn more about Spring Creek Park click here.
To discover other County Parks and Recreation opportunities click here.