Endeavor: Debris Removal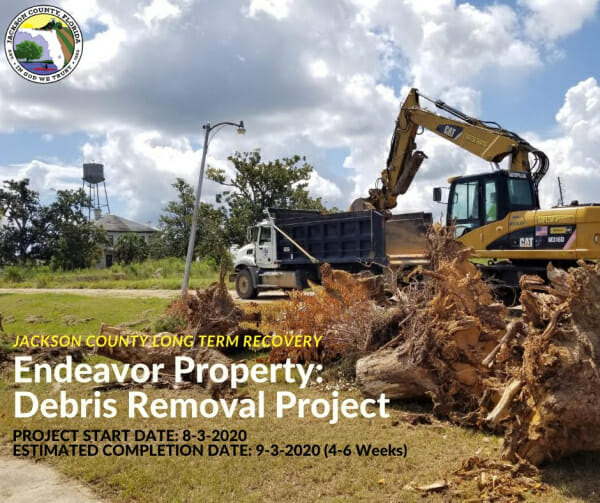 The Endeavor Debris Removal Project addresses the removal of vegetative debris within the 1,200 acre property, formally known as the Dozier School, to include vegetation on the improved/maintained areas only. The scope of work includes the removal of approximately 500 stumps in the area as well as some loose, leaning, and downed trees. This project is to be paid for using a combination of FEMA and County funds.
To complete this project the County enlisted the services of Ceres Environmental Services to remove the debris, Thompson Consulting Services for debris monitoring, and Wiregrass Archaeology for archaeological monitoring of the site while the stumps were being dug up.  Archaeological monitoring of the activities associated with the removal of tree stumps resulting from Hurricane Michael resulted in the recovery of ten historical artifacts, identification of two features (brick‐lined well and sewer pipe), and no human remains (Figures 43‐46; Table 2 – See below). Click here to download the full Archaeological Monitoring Report.